You're Only As Good As Your Last Trade – Why HD Vest is Leaving Loyal Advisors in the Dust; INDUSTRY PERSPECTIVES FROM FRANK LaROSA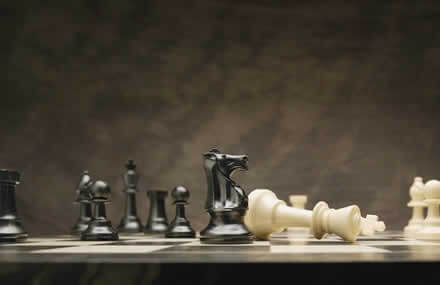 HD Vest is asking its advisors to show them the money and their advisors are delivering. In a dramatic paradigm shift in recruiting and retention philosophy, HD Vest instituted a new plan last year to release low income producing advisors, focus attention on high worth advisors, and use recruitment modeling tools to convert its tax preparer pool into successful advisors. The strategy is paying off big time as HD Vest recently reported a more than 25% increase in productivity, a 10% increase in assets under administration, a 15% increase in assets under management, and a 10% increase in net income.
The success of the HD Vest model certainly begs the questions of will this strategy work long-term and can the policies be implemented at other similar firms with equal success? The answer to both questions certainly appears to be yes when you take a look at the practical nature of the HD Vest strategies.
Consider HD Vest's leaner workforce policies. HD Vest set a minimum asset management requirement for all advisors with tiered growth targets over a two-year period. If an advisor doesn't meet the target they are gone – pure and simple. The cut and dry nature of this model makes it an easy strategic addition to any firm's operational policy. What's more, it efficiently reduces costs and leaves behind talent which produces at a higher level resulting in increased profitability across the board. There is nothing but upside to be had here and the take away lesson is this – efficiently manage your business and your business will efficiently produce returns.
Next consider the HD Vest recruitment model. HD Vest is not only targeting advisor recruits with significant assets under management, but they are also using a modeling tool through strategic partner Drake Software to pinpoint those tax preparer recruits who show ability and growth potential in the advisor field. This is a fairly unique condition to HD Vest as its parent company Blucora is the owner Tax Act, giving it a pool of professionals to draw from. The software is working, though, with HD Vest's tax preparer recruits passing their securities examinations 20 points higher than the average and reaching their commission targets in a fast 120 days.
Predictive modeling software is being ushered in as a new phase in recruitment strategy and, given the HD Vest success story, is certain to be considered by other firms looking to secure the right talent. In and of itself; however, predictive modeling software when applied to recruiting practices is not enough to secure the right recruit. HD Vest had an existing stable of talent to pull from and subsequently apply the modeling software to. For most firms, getting to the point of utilizing software tools requires the traditional and important recruiting practices of building relationships, ensuring a philosophical and corporate culture match, and aligning financial goals to the benefit of the recruit and the company. Only then, when the best of the best have been narrowed down for recruiting, does a predictive modeling software tool make sense for most firms.
Whether other firms choose to employ part or all of the HD Vest strategic template, the moral of the HD Vest story is this: manage your costs well, use the resources you have, set clear goals, and know how you measure success. These are business basics but every now and again its good to receive a reminder and the increased profits at HD Vest certainly show why.
For more information on Elite Consulting Partners, our complete suite of services, most recent moves, or other strategic advice that can help you, visit www.eliteconsultingpartners.com.