Place Your Bets: LPL Financial is Wagering That Reducing Fees Will Recruit and Retain Talent: INDUSTRY PERSPECTIVES FROM FRANK LAROSA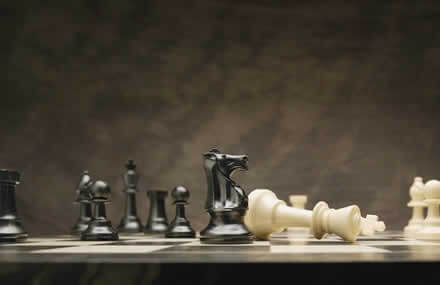 LPL Financial has been playing the game of The Price Is Right when it comes to their advisors and fees. It all started earlier this year when LPL announced they were lowering fees for advisors with $100 million or more on the LPL Strategic Asset Management (SAM) platform to a flat 3-point administrative fee. When this cost cut showed a slight glimmer of success in keeping advisors happy, LPL decided to go on a price cutting frenzy. Next up came advisors with $50 to $100 million on SAM to a flat 5-point fee and, most recently, those advisors with $25 to $50 million to an 8-point fee.
Admittedly, LPL Financial needed to find a way to play catch up. After the firm distracted themselves from other recruiting efforts with the National Planning Holdings (NPH) merger in late 2017 and early 2018, they had a lot of ground to cover. What's more, that same merger with NPH under performed achieving only a two-thirds migration of advisors from NPH to LPL, which was far below the LPL projected minimum for success of 72%.
Attracting and retaining talent isn't just a problem seen at LPL. Large firms industry-wide have put their thinking caps on trying to come up with the right policies and incentives to gain advisor trust and interest. What is new when it comes to LPL is that their initial cost cutting measure gained a modicum of interest from advisors and thus ensued the fee reduction tsunami. It seems like LPL is going with the school of thought that if a little of a good thing worked, then a lot of a good thing will work better and thus the continued announcements of fee reductions.
Although it remains to be seen if LPL's strategy will be successful, initial speculation is not favorable. As with anything, short-term success does not guarantee long-term results and all indicators point that this will certainly hold true with LPL's price reduction moves. Cost cutting simply puts a Band-Aid on a series of problems which must be addressed internally at LPL for advisor attrition to stop and positive recruitment efforts to resume.
If LPL were to be honest with itself as an organization and take a good hard look in the mirror, they would see it's the way they treat their advisors, the tools they offer advisors to achieve success, and the revolving C-suite door that are the true source of their problems and not simply fees. In fact, cutting fees is simply a continuation of LPL's advisor disrespect as it preys on the assumption that advisors are only interested in the bottom line and not in providing quality and insightful guidance to their customers.
What we must understand is that humans will be humans and an initial bottom-line bump will certainly gain – at least initially – the attention of advisors and recruits alike. However, without the addition of long-term systemic change, LPL will most likely find themselves right back where they started, with disenfranchised and unhappy advisors eager to find greener pastures and a wealth of potential recruits having their attention turned elsewhere.
For more information on Elite Consulting Partners, our complete suite of services, most recent moves, or other strategic advice that can help you, visit www.eliteconsultingpartners.com.